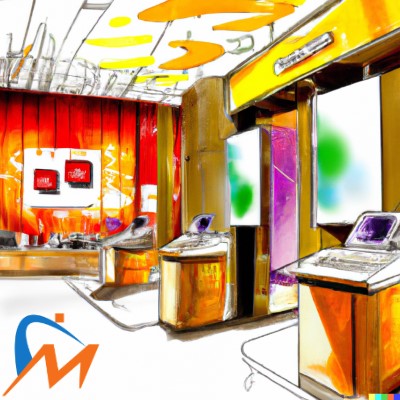 Enterprise POS | Small Business

At MicroTelecom, we understand that the retail landscape is evolving rapidly. That's why our flagship Enterprise POS Systems (MTPOS) are designed to offer unparalleled flexibility and mobility. Gone are the days of traditional checkout counters - our systems empower businesses to embrace the future of retail. Equipped with intuitive user interfaces and sleek designs, MT-POS opens the door to multiple ordering and checkout solutions. From the convenience of In-Store Self-Checkout to the agility of Tablet and Mobile POS, and the ease of Online Checkout, our solutions cater to diverse customer preferences. This flexibility not only reduces checkout waiting times but also elevates overall customer satisfaction.
Adaptability: MT-POS is tailored to fit the unique needs of various industries, with support for over 30 sectors. Whether you're in telecom, fashion, electronics, home decor, or any other niche, our systems provide the specific tools required to drive efficiency and success in your domain.
Global Reach, Local Adaptation: No matter where your business is located, MicroTelecom's solutions are designed to seamlessly adapt. Our systems support multiple languages and currencies, ensuring that you can effortlessly operate on a global scale while catering to local preferences and requirements.