Why MTPOS for iPad?
Our MTPOS for iPad isn't just a system; it's a game-changer for businesses of all sizes. Here's how: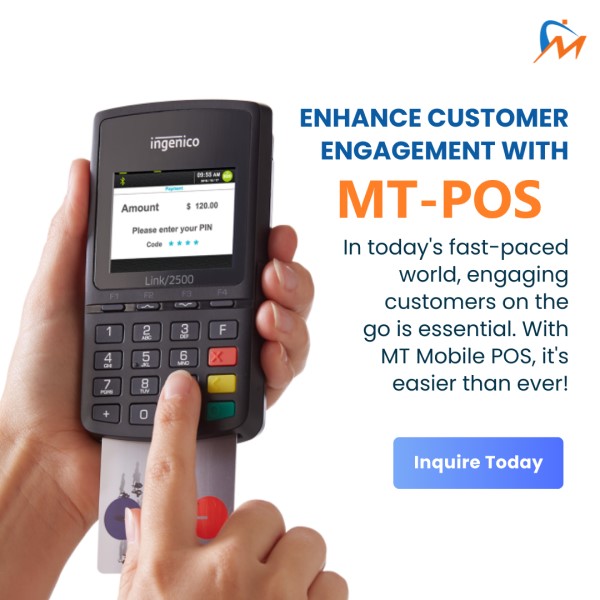 1. One Solution, Many Uses:
MTPOS for iPad is not limited to a fixed terminal; it adapts to your business model. Whether you need it as a stationary point of sale, a mobile POS for on-the-go transactions, or a self-checkout option – MTPOS for iPad does it all.
2. Fixed Terminal Excellence:
Set up your MTPOS for iPad as a fixed terminal for a traditional yet efficient point of sale. It's user-friendly, intuitive, and ensures smooth transactions for both your team and your customers.
3. Mobile POS Advantage:
Take your business wherever your customers are. MTPOS for iPad allows you to process transactions on the shop floor, at events, or even in a bustling restaurant. The mobility it offers enhances efficiency and customer satisfaction.
4. Self-Checkout Revolution:
Embrace the future with self-checkout options. MTPOS for iPad empowers your customers to complete transactions independently, reducing wait times and providing a modern, streamlined experience.
5. The Perfect Mix:
Why choose when you can have it all? MTPOS for iPad allows for a seamless mix of fixed terminals, mobile POS, and self-checkout, catering to the dynamic needs of your business.
Make the Change, Embrace Success
Whether you run a small boutique, manage a large enterprise, or operate something in between, MTPOS for iPad is the solution you've been searching for. It's not just about transactions; it's about transforming the way you engage with your customers and operate your business.
Ready to Transform?
Discover the possibilities with MTPOS for iPad. Join the revolution, embrace versatility, and elevate your business to new heights.