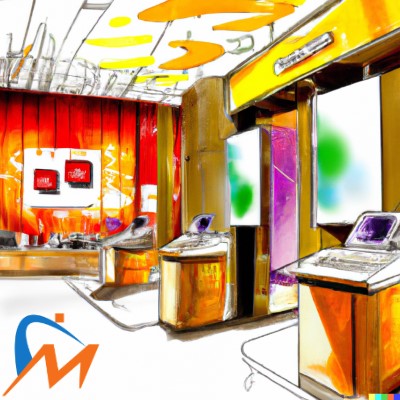 STEP 1:

FIND YOUR NICHE

The first decision you will need to make is to decide what type of products or services you want to focus on. We recommend that you do a little research to verify the likelihood of success of a new Retail Store in that type of business in your planned location.
Determine what products interest you and what services you would like to offer.
Figure out what obstacles you could encounter will help you plan and determine if the industry is a good fit for you.
Research the potential for profitability of the type of business you want to open in your area. If your type of business has no competitors, you should determine if there is no demand for such goods or services in the area.
Check how your potential competition are marketing their Store and think what you can improve upon what they are already doing, for example:

Find a better location.

Offer better customer shopping experience.
Offer New Brands.
Offer a better return policy.
Offer better promotions.
Offer better loyalty programs.
STEP 2:

FIND A PHYSICAL LOCATION

Finding the right location is one of the most important decisions when opening a Retail Store. We believe it is essential to identify an available business location before you can complete a business plan for a New Retail Store. Your location can make or break the success of your business: If your store will be in a heavily trafficked area, you may not need to focus so much on marketing. If it's in a tough-to-find location, Marketing is essential even before you open the store. Of course, you will also have to keep in mind how much space you need for display areas, a back-office and break room for your staff, dressing rooms, and an inventory storage area. Your location will also depend largely upon how much room you have in your budget for renovations and other startup costs.
STEP 3:

BUSINESS PLAN

By writing a business plan, you are providing yourself, future lenders and other stakeholders, a roadmap detailing every step you will take to open and run your Retail Store. First, start by answering basic questions about your business so you could assess the required Investment:
Have you already identified a location for your Store?
Observe if this is a High Traffic location.
Is there enough parking next to the Store.
What is the Lease cost for the store?
What kinds of products will you be selling?
How many employees will you need?
Who are your target Customers?
How will you set your store apart from your competition?
Who are your suppliers?
Once you have answered these questions, it's time to assess the initial investment required and verify it is within your budget. When creating a business budget assessment, pay attention to both the initial startup costs and ongoing expenses.
Common Start-up costs:
Business Registration, Licensing
Legal Services
Lease Deposit
Store Renovations
Store Equipment
Security Equipment
POS Hardware
Initial Merchandise
On-Going Expenses:
Monthly Lease
Shipping and delivery costs
Security System
Business Insurance
Payroll
Utilities
POS, Payroll Service and Accounting Software
Cleaning Services
Once you identified your costs, you should update your business plan with the following calculations:
What will your startup costs be?
What will be the On-Going expenses for running the Store?
How long will it take for you to make a profit?
STEP 4:

CHOOSING BUSINESS TYPE

Next, to register your business, you'll first need to decide on your business's legal structure. Your business structure determines how you're taxed, the degree of legal protection you're afforded, your business's ownership structure, and your ability to receive business funding (in addition to allowing you to register your business in the first place). There are several business entities to choose from, and we would generally recommend (in most US States) filing for a Limited Liability Company (LLC) that is filing as an S-Corp, but you should consult with a business attorney or accountant in your State to guide you through this crucial step and find what is the best entity type for your Store. Once you have chosen a business entity type, you can go ahead and register your business through the Secretary of State website in your state. After that, head over to the IRS website to apply for an employer identification number (EIN). This number will be required later to open a Business Bank Account, set up Payroll, Insurance and so on.
STEP 5:

BUSINESS REGISTRATION

Choose a name that reflects your business's purpose and brand identity, allows you room to grow. Start by searching online to verify the business name is not already taken. Once you have identified a Name that is available, check with the Secretary of State business search, that it is available in your state. at this time, it is very hard to find a Domain with the exact name you want, but if you choose MT-POS, you will automatically receive a sub-domain under your business name at no additional cost, so you don't have to worry if your business name is "May Flowers, LLC", and that domain is for sale at $47,000, with MT-POS, you can have mayflowers.mtstore.net at no additional cost.
STEP 6:

PERMITS AND LICENSES

Some states require a general business license, while others require licenses and permits at an industry level. You may also need to acquire local permits and licenses, so consult your county or city clerk's website for their requirements, too. The SBA is an excellent resource for licensing and permitting information at both the federal and local levels. You may also need to obtain multiple retail licenses related to your merchandise type, including a resale certificate, seller's permit, and a certificate of occupancy.
STEP 7:

BUSINESS INSURANCE

As a retailer, you should consider general liability insurance, a business owner's policy, and business crime insurance; and as an employer, you're likely required by law to carry workers comp insurance, health insurance, and unemployment insurance for your staff.
STEP 8:

FIND SUPPLIERS

Finding trustworthy, reliable, and cost-effective suppliers will be crucial for your business. Your supplier might become your valuable partner, present you with new merchandise, and help you determine which products will sell best.
There are a few considerations to keep in mind as you are identifying potential suppliers.
Credit: Your Supplier should agree to provide you sufficient Credit to run your store.
Quality: The quality of their merchandise is crucial.
Reputation: You want to work with a supplier who is guaranteed to deliver your agreed-upon items on time and in good condition.
Return Policy: Verify that the supplier return policy is reasonable for your type of business, for both Merchandise returned by customers, and Merchandise you could not sell.
Customer service: Verify that the supplier's customer service is friendly and can be easily contacted.
Ordering Process: Ideally the supplier should provide an Online Portal that will enable you to order merchandise.
We recommend establishing relationships with several suppliers. Even if your preferred supplier seems reliable and cost-efficient. You need to have a contingency plan in place, as without merchandise to sell, you will not have a business to run, and customers that visit your store and couldn't find what they wanted may not return after they have found an alternative store.
STEP 9:

HIRE EMPLOYEES

When hiring for a retail position, make sure to interview as much for their attitude as you are for their experience. While you can train your employees to use your POS system and manage your inventory, it is much harder to teach them to be kinder, friendlier, or more trustworthy than they innately are. Before hiring your first employee, make sure you have set up the payroll account with your preferred payroll company, make sure that they will reports all the states and federal forms for you, including for new employees, and you obtained the relevant workers compensation Insurance as required in your state.
STEP 10:

CHOOSING A RETAIL POS SYSTEM

Your POS System should be comprehensive, have the Inventory Management capabilities that you need, and support customer interactions that are specific to your business. Moreover, it should be cost-effective, and easy to use. A point-of-sale system combines hardware and software that enables your business to accept cash, checks, contactless payments, and both chip and swipe cards payments. A Professional Point of Sale System will support an array of customer facing in back-office functionality, including inventory, employees, catalog, promotions, device management and customers Self Checkout stations. You may also want to consider a POS that provides Mobile POS Apps as an additional feature, so you could access your stores remotely and use your Mobile phone or tablets to process sales and accept payments at a customer site or during events. In Most cases, you will also need a barcode scanner, receipt printer and cash register.

Even if you intend to open a brick-and-mortar store with only in-person transactions, we also recommend opening an online store to give your retail business as much exposure as possible and plan for possible situation when only Curb Side pickup is available. Luckily, building and managing an online store is incredibly easy with our integrated Cloud POS platform. Other common cloud platforms include Amazon, Shopify, Wix and eBay. However, these platforms are usually not suitable for a brick-and-mortar retail store, and your cost and complexities will increase as you will want to integrate your POS System. MT-POS provides an Ideal all-in-one cost-effective Integrated platform that includes a professional Point of Sale and Online Store.
STEP 11

BANKING AND ACCOUNTING

First, you should open a business checking account. We recommend opening the account in a Bank that is open for extended hours, including Saturdays, and is close in proximity to your Store location so you could easily make deposits and order change. Before opening the account, check how Business Friendly the Bank is and what are the terms it can provide for an initial business loan. Finally, we recommend that you sign up for QuickBooks online as your accounting software. This is a low cost and easy to use system and is integrated with the MT-POS platform, so you don't have to do any double data entry. It is also very easy to find an accountant to file your taxes if you are using this system and it automatically receives the data from your POS.
STEP 12

MARKETING

At this point, you are ready to open your doors and get to work. For a successful Grand Opening of a brick-and-mortar Store, you should first advertise it locally, by placing Large Signs for Grand Opening on the Store Doors, and by finding local newspaper that are willing to advertise it for a reasonable price. In addition, join any local social media groups, and promote the store in those groups, offering free coupons. Once your store is up and running, and you have time and staff available to handle online orders, you can start marking items in your POS as available for ordering online. MT-POS for example, enables you to offer any items for sale online, so customers can order it and choose to either come to pick it up or have it shipped to them. a good POS System will also provide you with plenty of promotion types to offer, you can use it to offer promotions and discounts by printing flyers, online advertisement and newspapers.

Thank you for Reading, we wish you best of luck with your Retail Store.
Have a wonderful day!